 Inspections and controls
Audit, control, inspection, prevention for the transport of goods by sea or by road
Audit and inspection / CTU code (2014)
The CTU (Cargo transport unit) code has been developed by the IMO/OIT/CEE-ONU for all loading and means of transport.
Our inspection permits to determine that the goods are properly loaded and secured in a cargo transport unit based on the code.
To supervise the loading and discharging of CTUs (container stuffing etc)
Cargo securing inspection with calculation note
Cargo securing of dangerous goods.
The proper loading and securing of dangerous goods is crucial for the safely of all.
It is important to highlight that the persons ashore who load and discharge dangerous goods must be trained (paragraph 1.3,1.2 of the IMDG code). In this regard, references are made to OMI/OIT/CEE-ONU directives (paragraph 1.3.1.5 for further information regarding the training in the IMDG code).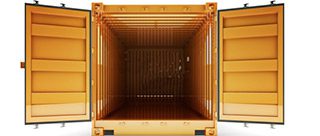 Heavy lift surveys
Depending on the scope of work required, CTM Survey provides inspections and monitoring of the delicate operations involving heavy lifts.
The inspections can consist of:
Condition of the cargo
Visual inspection of the lifting and securing devices
Controlling the documents and certificates of the lifting / securing equipment
Monitoring of the different handling operations
Cargo securing survey
Inspection of the means of transport
Control and review the cargo securing calculations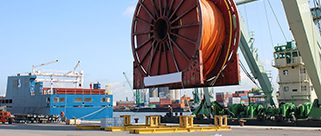 Cargo loading / discharging survey
CTM survey performs inspection on different types of vessels (Roll-on Roll-off ships, container-ships, bulk carriers etc.)
Cargo condition inspection
Monitoring of the different cargo handling operations
Report any damages or anomalies during the operations
Issuing a detailed report with photographs
Pre-shipment survey
In order to protect your interests CTM Survey inspects the condition of the goods and performs all necessary controls prior to shipment
Cargo condition and packaging survey
Cargo tally verification
Report any damages or anomalies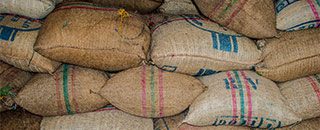 Cargo securing survey
CTM SURVEY provides cargo securing surveys for road and sea transport.
CTM Survey issues calculation notes by using and respecting the current Europeans standards (EN 12195-1, EN 12195-2, EN 12195-3…) and the IMO CSS Code (Code of Safe Practice for cargo Stowage and Securing, 2011).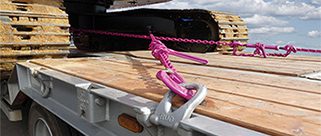 Ultrasonic Test
CTM SYRVEY provides hatch cover weather-tightness tests for different types of vessels (bulk carriers, container-ships etc).
Those tests are performed with a visual inspection in order to determine the proper condition of a vessel prior loading.
We use a class type approved ultrasonic equipment (SDT270, approved by Lloyd's register).
This test can be crucial in order to determine any problems of packing rubber compression or eventual leakages that can affect the hatch covers and cause a risk, not only for the cargo, but also for the crewmembers.
Among all available inspection methods, the ultrasonic test has significant advantages:
Allows the detection of a lack of compression or contact on the seals
Localizes precisely the defective areas or leakages (useful to undertake repairs)
Gives an indication about the compression levels
Can be performed during bad weather conditions
Non destructive testing method